Shopping Cart
Your Cart is Empty
There was an error with PayPal
Click here to try again
Thank you for your business!
You should be receiving an order confirmation from Paypal shortly.
Exit Shopping Cart
Several years ago, I began the Turtle Series, inspired by an abundance of gopher turtles where I live in north-central Florida bordered by the Ocala National Forest.
Around that time, glass artist extraordinaire, Jon Erickson and his wife, stopped by for a visit on their way from Savannah, Georgia to southwest Florida. Jon mentioned Tybee Island, located off the coast from Savannah, which is known for its nesting sea turtles – mostly loggerheads, but also green, leatherback, and Kemp's ridley sea turtles. His comments nested in the back of my mind for a couple of years.
Recently, I had a call from Gerald Schantz, a glass artist from Savannah and now the owner of Gerald's Pig and Shrimp restaurant on Tybee Island. He remembered that I made bolos over the years and asked if I could make him a bolo featuring a pig's face for his barbeque business. I did. Then Gerald said his friend owned Gallery 80 on Tybee and had heard of my turtles. Since those first pieces were land turtles, I went back to the drawing board and designed the Sea Turtles. The turtles incorporate several different techniques and firings and, so far, each one is unique. I'm getting ready to send some to Gallery 80 and I anticipated refining a product line - we'll see where this project goes!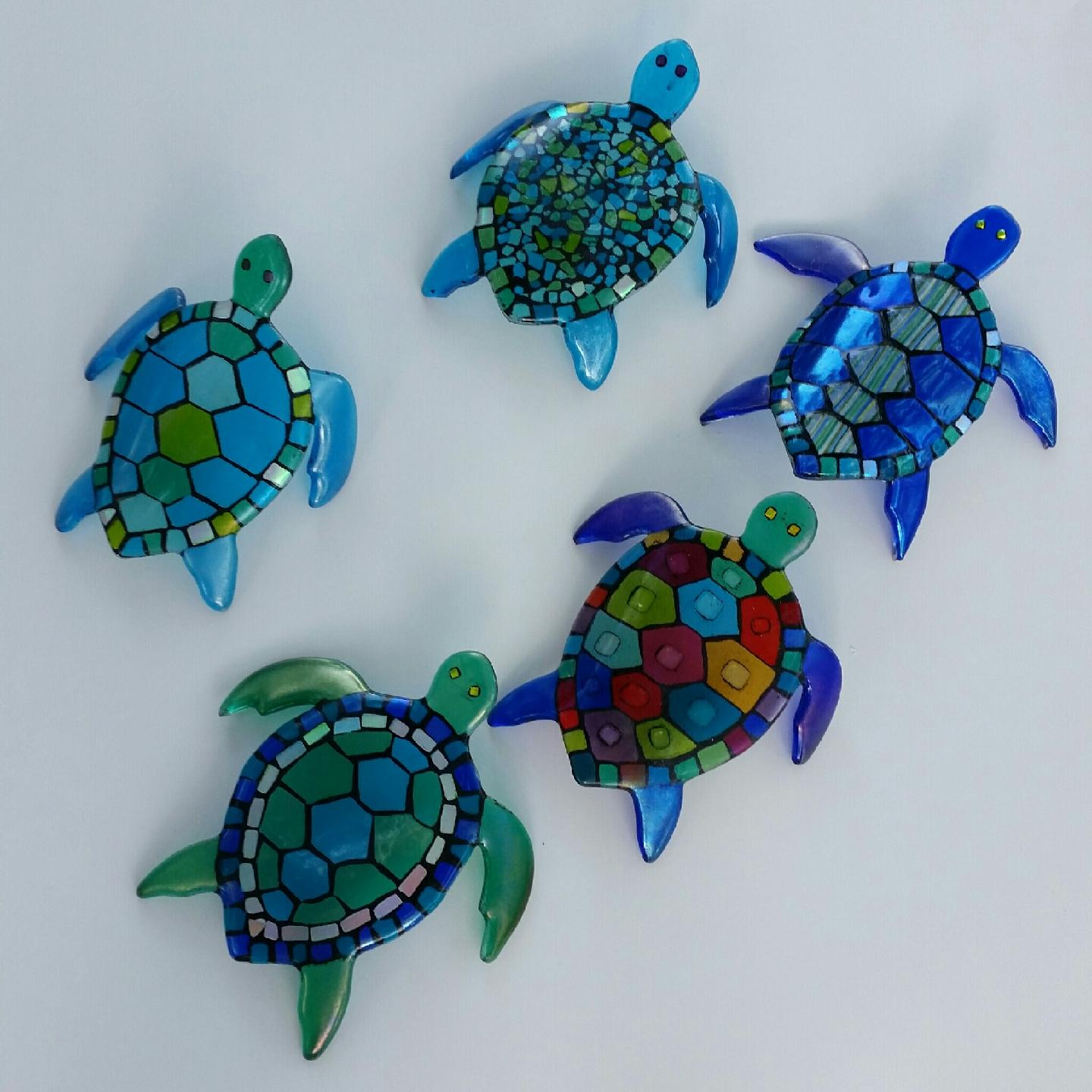 Categories: None
/